How to add memory to the HP Pavilion 15-p020nd
Hello world
Plz help me my Pavilion 15-p020nd for adding additional memory opening, I can't find any info on this subject.
Kind regards
Patrick
Advertisement
Patrick.
Paul is correct.
You will first need to remove the top cover.
http://support.HP.com/us-en/document/c04324972
Then remove the motherboard.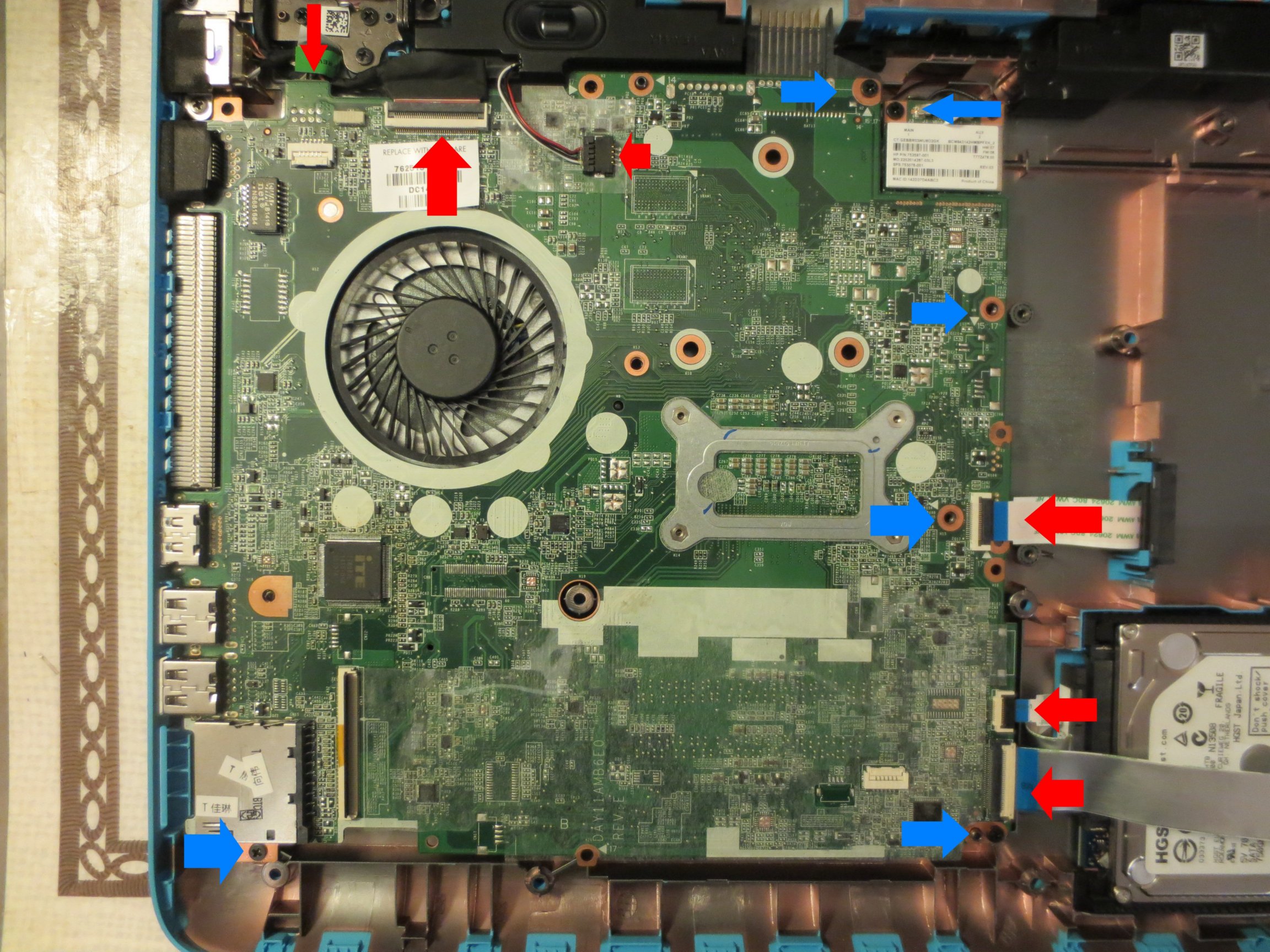 Red are cables.
Blue are screws.
Then return the motherboard.
The memory is located on the underside.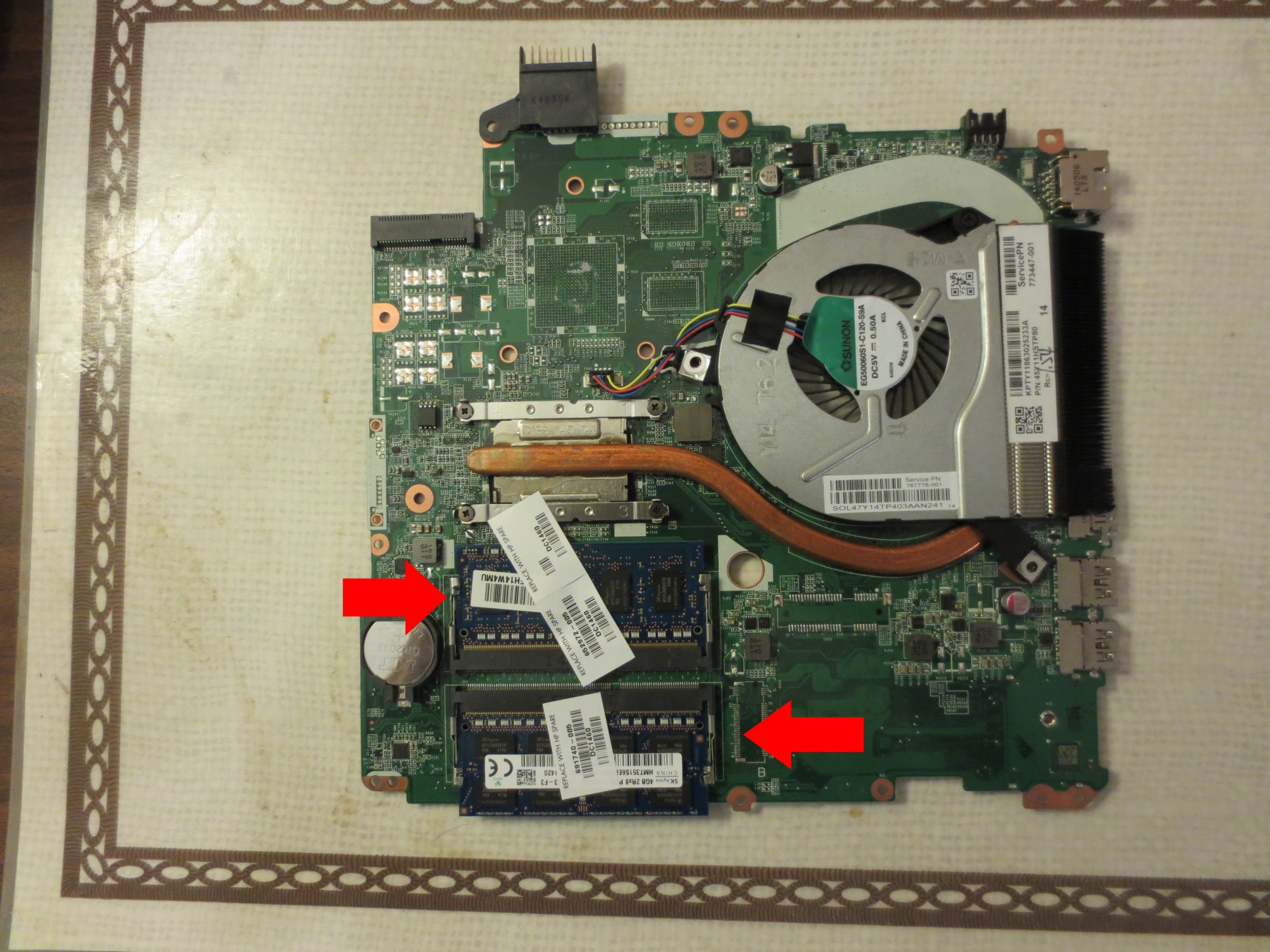 Better left to someone who has done this before.
REO
Tags: Notebooks
Maybe you are looking for